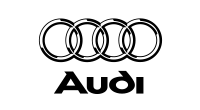 Your Audi 100 Suspension fixing
Anti-roll bar rubber bush clamp.
Type: Hex Head Tap Bolt
M12 nylock nut and 2 washers also required.
---
Thread length: 28 mm
Thread diameter: 12 mm
Thread pitch: 1.5 mm

Our thanks to Andy Steeple for this submission.
Whether you are purchasing OEM or off the shelf replacements, please be aware that metal fixings are graded and, for safety, you should talk with the supplier about your specific use.