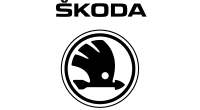 Your Skoda Felicia Engine fixing
Mechanical Fuel Pump Bolt
Type: Hex Head Tap Bolt
Spring washer required. 2 M8 hexagon nuts and spring washers complete the fuel pump install.
---
Thread length: 32 mm
Thread diameter: 8 mm
Thread pitch: 1.25 mm

Years covered:
1995
1996
1997
1998
1999
2000
Our thanks to Andy Steeple for this submission.
Whether you are purchasing OEM or off the shelf replacements, please be aware that metal fixings are graded and, for safety, you should talk with the supplier about your specific use.